node. Js-3 step out the use of a server and express package
2022-04-29 16:26:56【Suggest running】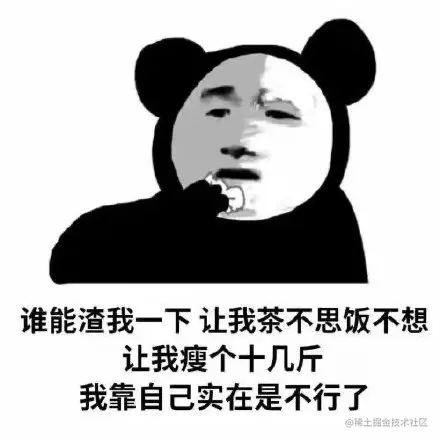 use http Module write a simple web The server
First step : Create a new file , be known as d:/src/http.js( The file name and path name can be set by yourself , Chinese characters are not recommended ), The contents are as follows
// 1.  introduce http modular 
const http = require('http');

// 2.  Create services 
const server = http.createServer(function(req, res) {
// After entering the request header end Before you can return to Chinese , Otherwise, there will be confusion 
res.setHeader('content-type', 'text/html;charset=utf8')
  //  Send content to clients , And end this response 
  res.end('I wanted to see how far I could go');
});
// 3.  Start the service 
server.listen(8081, function() {
  console.log(' Server started successfully , Please be there. http://localhost:8081 Medium visit ....');
});


 Copy code 
The second step : function js Code , Start the service .
Enter into... Through a small black window 01http.js directory , Enter command node 01http.js, A small black window will pop up , Don't turn off .
The third step : Testing capabilities
Open a browser page , Enter the address :http://localhost:8081, Observe the effect :
Effect in browser
Effect in small black window
Out of Service :ctrl + c
Be careful :
Don't close the small black window , It's the server

The server itself will not take the initiative ( The little black window doesn't look any different ), It is always waiting for the client to access

Don't use the mouse to select the contents of the small black window , Will cause the program to fake death

After modifying the code, restart

change res.end() The content of , restart after , Observe again .
Restart the service : Is to run the program again ( Press the up arrow , Enter again ).

The code is represented by a diagram
Several common file types and content-type
.html:res.setHeader('content-type', 'text/html;charset=utf8')
.css:res.setHeader('content-type', 'text/css;charset=utf8')
.js:res.setHeader('content-type', 'application/javascript')
.png:res.setHeader('content-type', 'image/png')
json data :res.setHeader('content-type', 'application/json;charset=utf-8')
Other types , Reference here :developer.mozilla.org/enUS/docs/W…
Express Basic introduction
Express It's based on Node.js platform , Fast 、 to open up 、 minimalist web Development framework .
frame : It's a semi-finished product , Used to quickly solve a class of problems ; Libraries are toolsets , Very flexible to use ) ( Framework has :bootstrap, lay-ui, express, vue, react ; library :zepto.js , jQuery, day.js, underscore, lodash, art-template, axios, echart.....)
web Development : Be able to display pages for different requests ; Providing interface services ;
Reference link
understand :
We use... In front of us http Module to support web service , Now use express To write web service
about node.js Come on ,Express It's a third-party module , Have a lot of API Support , Powerful and flexible middleware characteristic
Express Use
Create a new folder , Suppose the name is new-express( The directory name should not have Chinese characters , And don't want the name of a bag ), Run in this directory npm init -y Command to generate package.json file

Consistent with the installation of other third-party packages , Local installation npm i express

Create a new one under the project root js file , for example app.js, The input code is as follows :
// 0.  load  Express
const express = require('express')

// 1.  call  express()  Get one  app
const app = express()

// Static resource delegation 
app.use(express.static('public'))

// 3.  Monitor port number , start-up  Web  service 
app.listen(3000, () => console.log('app listening on port 3000!'))


 Copy code 
public It's a folder I created myself , what html,js,css,img You can throw it all in . When running, the required resources will automatically go to public Rummage through the folder . Please check the document for specific use
copyright notice
author[Suggest running],Please bring the original link to reprint, thank you.
https://en.qdmana.com/2022/04/202204291626517054.html